Description
DECODING THE FUTURE
A LIFE CHANGING JOURNEY THROUGH THE BOOK OF REVELATION 
Full 7 DVD Course- (Almost 10 Hours w/Study Guide)
By Ingenuity Films
Several years in the making, Decoding the Future: A Life Changing Journey Through the Book of Revelation  has finally arrived!!! Experience a life-changing journey like you have never experienced before! This 7-disc journey with Middle East expert, author and theologian, Jay McCarl, and our own Gary Stearman is an experience like no other. See the Book of Revelation through the eyes of ancient civilizations that existed over 2,000 years ago; the way prophecy was originally mean to be understood. You'll decode and experience the Book of Revelation with a new understanding that will change the way you look at our world forever.
Soon you will be visiting places you've only read about in the Bible. And if you've seen the incredible DVD, The Final Prophecies, (my personal, all-time favorite prophecy DVD) you know that Ingenuity Films is one of the best filmmakers in the world. Their on-site close up footage of legendary places in Israel and Turkey, the Land of Jesus and the Apostle Paul, will thrill your soul. The Decoding the Future package includes; 
» 7 DVD Disks
» Premium Storage case and sleeve
» Prophecy Timeline Booklet
» Access to Private Member's Area
» Bonus lessons and videos
» IN-DEPTH discussions on key topics
585 minutes! Almost 10 hours of in-depth study! 
Gary Stearman offers his unique perspective on this futuristic book. Ingenuity Films locked Gary in studio for 7 hours and he told them everything he knew about the Book of Revelation! Wow! Other well known experts on Revelation make this perhaps the most comprehensive look ever taken of the book that Bible says brings a special blessing to those who read it and understand it. It is a teaching and learning course, profitable for both personal study and group Bible studies. What better way to get your church excited about end-times prophecy than to host a home Bible study with Jay and Gary as your hosts and teachers? This is truly practical learning of a much neglected and oft-confusing book that will soon be front and center in the eyes of the world. 
Jay McCarl is a Middle-Eastern Cultural Anthropologist, Theologian, Historian and author. If Mr. McCarl's in-depth knowledge and experience within an array of fields wasn't enough, he's also a one of a few remaining real-world adventures with over 20 years of experience exploring ancient biblical ruins and writings. Jay has researched dozens of sites in which ancient biblical events have taken place and future ones are prophesied to occur. From traversing the underground tunnels of Jerusalem to the 2,000-year old city ruins of Turkey, Mr. McCarl's research is one of the most thoroughly and rationally conducted in the world.
Mr. McCarl's unique insight of the culture of the people in various Middle Eastern nations has provided an incredible revelation in understanding certain aspects of prophecy that most Western-thinking theologians and professors completely miss. Jay McCarl has a Master's Degree in biblical teaching and continually works with a vast panel of expert theologians, researchers and historians around the world. Here are the main experts on this fine effort.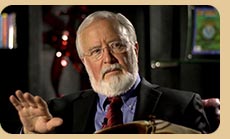 Gary Stearman
 Host, Prophecy Watchers, TV Show
Gary Stearman is the host of Prophecy Watchers TV show and magazine. With over 20  years of experience in biblical history and prophecy, he is widely known in prophecy research  circles. Since 1987, he began working with biblical expert, J.R. Church, and has studied Greek,  French and German. Mr. Stearman is also knowledgeable in general philology, descriptive linguistics, literary history and secular philosophy.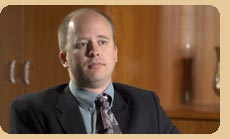 Kade Hawkins
 CEO, Prophecy News Watch

Kade Hawkins is an expert on Islamic eschatology, and is the CEO and founder of Prophecy  News Watch; a news organization that specializes in biblical prophecy associated with current  global events and changing political platforms. Mr. Hawkins' news service offers FREE  newsletters and daily updates on prophetic events happening each day. Mr. Hawkins was also the Director of K-House Ministries in Canada, founded by Chuck Missler.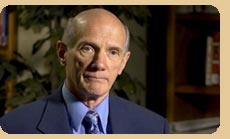 Professor Charles Williams
 Biblical Studies and Church History, Epic Bible College
Professor Williams has an education in history as well and completed post-master's degree  work at Fuller Theological Seminary in Pasadena, California. He's been a college professor for  over 18 years; specializing in New and Old Testament Survey, Church History, World and US  history, Christology, Revelation, Writings of John, History of Pentecostalism and Ancient History.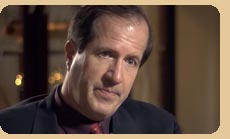 Brent Miller Sr.
 Researcher and host for The Horizon Project

and upcoming film, Bracing for  Tomorrow

As a former Fortune-500 Executive and innovator, Brent Miller Sr. has personally amassed  over thirty United States patents for cutting-edge software advancements. Mr. Miller has  spent over 20 years applying his vast expertise within various fields from statistical probability to Astrophysics for researching the credibility regarding biblical history and prophecy.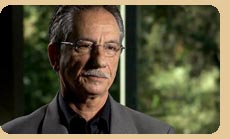 Professor Chris Howard
 Professor of Theology, Epic Bible College
Professor Howard has degrees in both Psychology (California State University, S.F.) and  Ministerial Studies (Trinity School of the Bible), as well as a Master's degree in Theology from  the Fuller Theological Seminary. He was the Vice President and a professor at the Capital  Bible College for over 30 years and has taught courses on Systematic Theology and Bible Prophecy.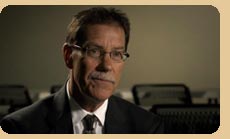 Professor Ken Bluemel
 Professor of Theology, Epic Bible College
Professor Ken Bluemel is a Dean at Epic Bible College in Sacramento, California and for over  25 years, has taught courses on Pauline theology, New Testament doctrine, apologetics, and  Bible prophecy. Professor Bluemel has vast knowledge in multiple aspects of biblical teaching,  interpretation and prophecy and therefore, is a highly sought after speaker for international prophecy conferences in the US, Canada, Philippines, and China.
Decoding the Future goes far beyond other Revelation courses by not only providing groundbreaking in-depth views into every chapter of Revelation, but you'll follow your host Jay McCarl and the entire live filmed class as they travel throughout Israel and to the ancient sites of the seven churches of Revelation located throughout Turkey! Traveling to both ancient Turkey and Israel you will see some of the world's most amazing archaeological sites including;
The Ruins of Ephesus, The Ruins of Smyrna, The Ruins of Pergamum, The Ruins of Thyatira, The Ruins of Sardis, The Ruins of Philadelphia, The Ruins of Laodecia, The Ruins of Masada, The Valley of Armageddon, The Sea of Galilee, Underground Jeruslem Excavations and much, much more. Who doesn't want to see the places where Jesus walked and where the Apostle Paul wrote so many of his epistles?
In addition to exploring the ancient Middle East, you'll also join Jay McCarl's classroom lectures, filmed live as you go through each and every chapter in the Book of Revelation. This in-depth teaching provides an unparalleled experience with new insights that will provide new cultural understanding of the prophecies that will change everything you though you knew about what the Book of Revelation is trying to show us! Here is the entire lesson plan of the Decoding the Future course:
Part 01
Part 05
Lesson 01: Course Introduction
Lesson 21: The Fifth Trumpet
Lesson 02: Beginning Revelation
Lesson 22: The Sixth Trumpet
Lesson 03: The Church of Ephesus
Lesson 23: The Little Book
Lesson 04: The Church of Smyrna
Lesson 24: The Two Witnesses
Part 02
Lesson 25: The Seventh Trumpet
Lesson 05: The Church of Pergamum
Lesson 26: The Dragon Pursues Israel
Lesson 06: The Church of Thyatira
Part 06
Lesson 07: The Church of Sardis
Lesson 27: The Antichrist and the False Prophet
Lesson 08: The Church of Philadelphia
Lesson 28: Mark of the Beast
Part 03
Lesson 29: Harvesting the Earth
Lesson 09: The Church of Laodicea
Lesson 30: The Final Plagues
Lesson 10: The Throne Room
Lesson 31: The Battle of Armageddon
Lesson 11: The Scroll
Part 07
Lesson 12: The First Seal
Lesson 32: The Prostitute and the Beast
Part 04
Lesson 33: Babylon destroyed
Lesson 13: Second, Third, Fourth Seals
Lesson 34: Jesus goes to war
Lesson 14: The Fifth Seal
Lesson 35: The Millennium
Lesson 15: The Sixth Seal
Lesson 36: Satan's final defeat
Lesson 16: Sealing The 144,000
Lesson 37: Eternity
Lesson 17: The Seventh Seal and First Trumpet
Lesson 18: The Second Trumpet
Lesson 19: The Third Trumpet
Lesson 20: The Fourth Trumpet
Regular Price $199.95
Sale Price $99.95 **SHIPPING INCLUDED IN THE USA**
DVD176